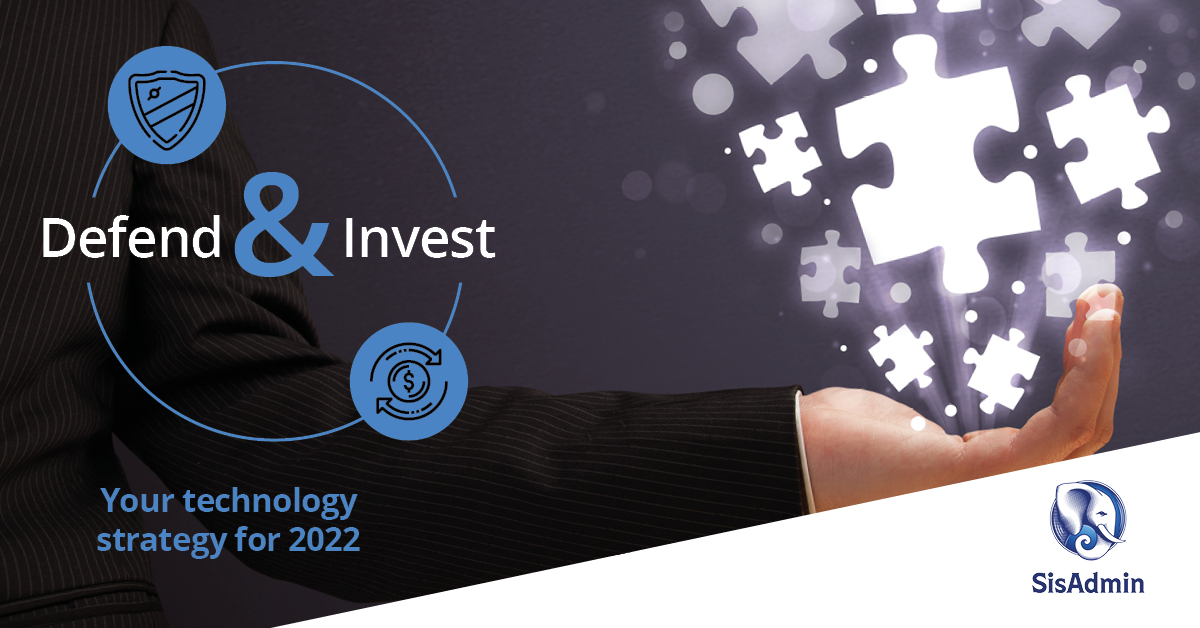 Why Defend and Invest should be your technology strategy for 2022

We hope you had a nice break over Christmas and the New Year.  Even if it was just a few days, that break can really help you clear your mind about where to take your business in 2022.

The start of a new year is a great time to Refresh & Refocus.

There are two key technology areas that we see being most important in 2022. They are Defend and Invest.

Defend is about protecting your business from cyber attacks by criminals. Cyber-crime is certain to rise again this year, to levels never seen before.

Invest is about making sure the technology you invest in is powering your business forward, not holding it back.

Our new guide looks at both Defend and Invest in detail.  We hope you find it a worthwhile read.

Download your copy by clicking the image below.