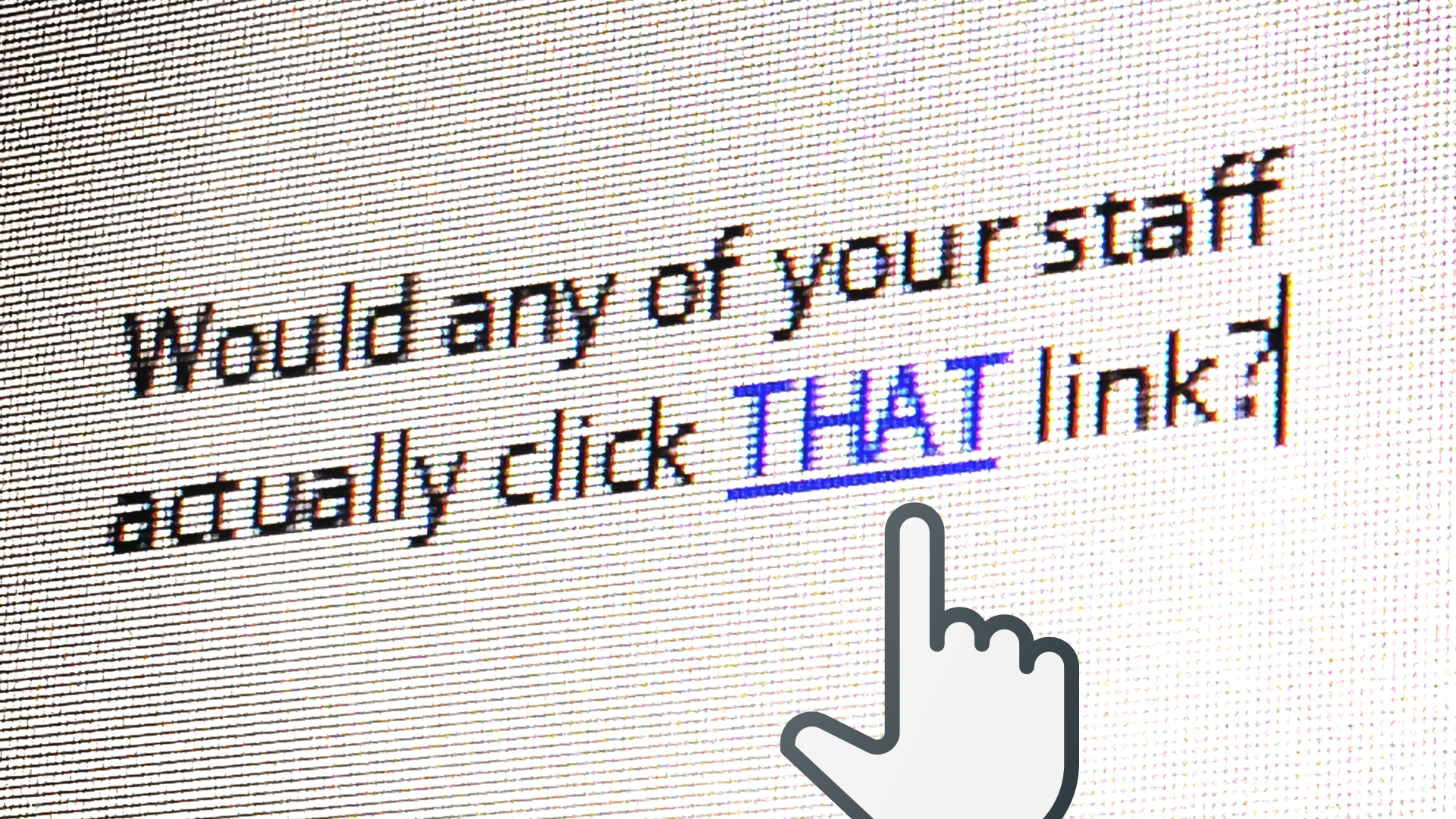 What would your staff click on?

There's a cyber-crime called phishing.

You've probably heard about it by now.

It's a major pain.

Criminals send hundreds of thousands of emails per day pretending to be someone they're not.  And they're just hoping that one of your people will click a link that's enticing enough for them to accidentally provide access to your data.

Are you confident your team would spot a phishing email?

There's an easy way to check. Watch this video to learn more.