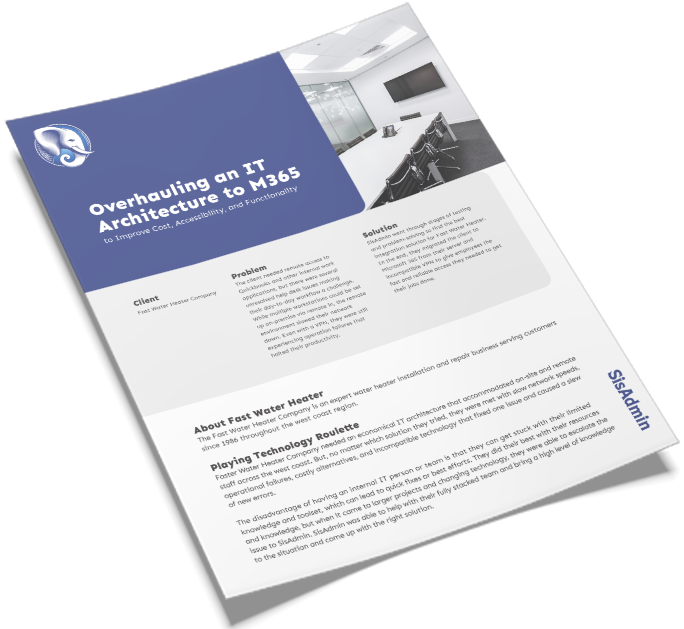 Microsoft 365 IT Architecture Case Study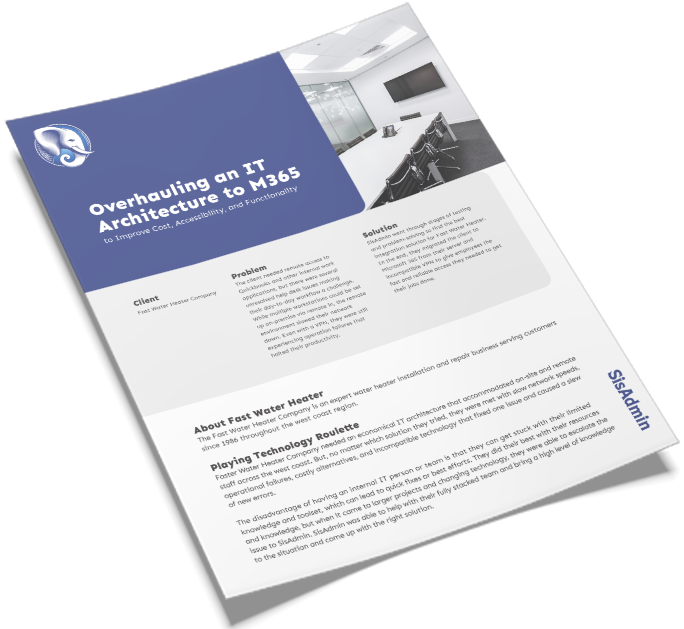 Overhauling an IT Architecture to M365
Improved budget, accessibility, and functionality

Despite many attempts at finding solution themselves, Fast Water Heater was met with slow network speeds, operational failures, costly alternatives, and incompatible technology that fixed one issue and caused a slew of new errors.
Learn how SisAdmin went above and beyond to problem-solve Fast Water Heater's IT architecture to adapt to the volume and demand the network needed to maintain.
Download a copy of our newest case study to see how our strategic and preemptive approach optimized Fast Water Heater's systems and how we can help your company today.
"*" indicates required fields