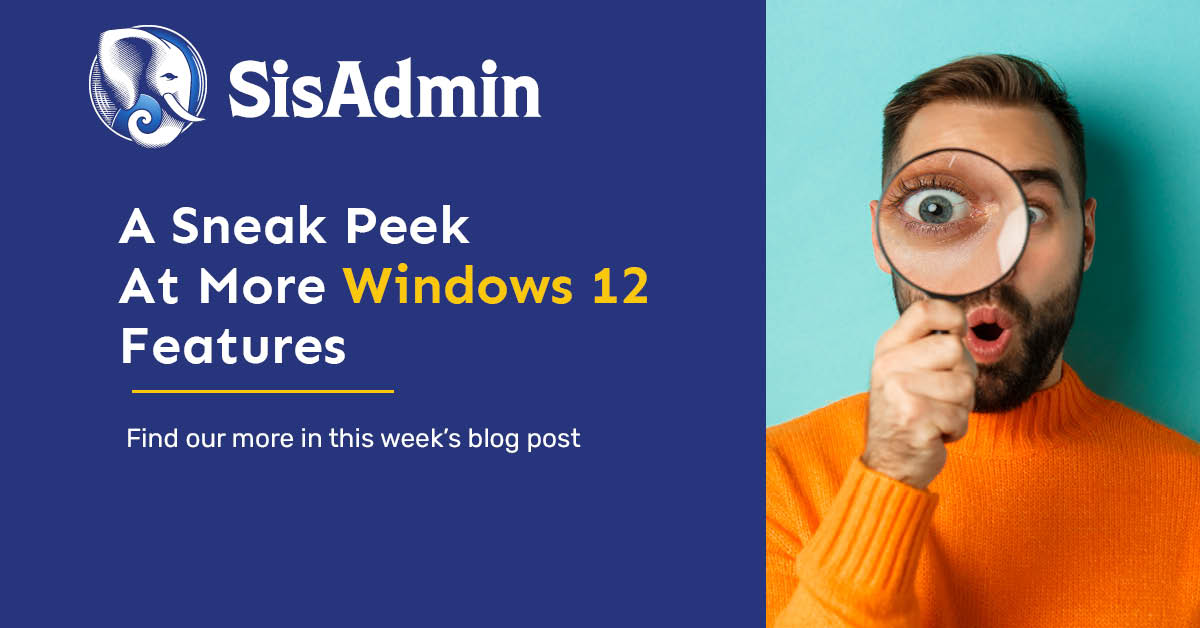 A Sneak Peek at More Windows 12 Features

In a recent post we introduced you to the news that Windows 12 is quickly on it's way to the public. There has been some more information released on features we should expect to see with this new operating software.
AI Functionality
The first feature should come to you with no surprise; more AI functionality. With the recent boom in AI curiosity and development, it's expected that Microsoft would explore this as well. We can expect to see Windows 12 AI to analyze our content, help us chose the best tools or apps for our workflow, and may also help automate and customize our own personal workspace.
Security
With dramatic changes in technology in progress, we know Microsoft will bring some serious security features to their new products. Being one of the leading titans in security, we should expect no less! It is likely that Windows 12 will be sectioned off instead of being a single OS like Windows 11. This means that more care will be put into updates of each feature, which them means better security. We do know that Microsoft wants to bring us faster updates and better security.
Modular Design
Speaking of Windows 12 being sectioned off into different features, Microsoft also has plans for making Windows 12 more modular. The benefit of this means that users that require higher level components will get the maximum benefit from running Windows, but those users who do not require much will not be overwhelmed. Users running simple programs like Edge and the Microsoft apps will still be able to do every they need on Windows 12 while staying secure and up to date.
With all this said, some of these feature may not work on outdated hardware. We are still waiting on news from Microsoft for more feature updates to Windows 12. When we get the latest news we will be sure to let you know!
If you haven't yet made the move to Windows 11, now is the perfect time. We are the experts, so if you need assistance give us a call.